Align your organizational goals and objectives with your IT infrastructure to maximize your business's performance.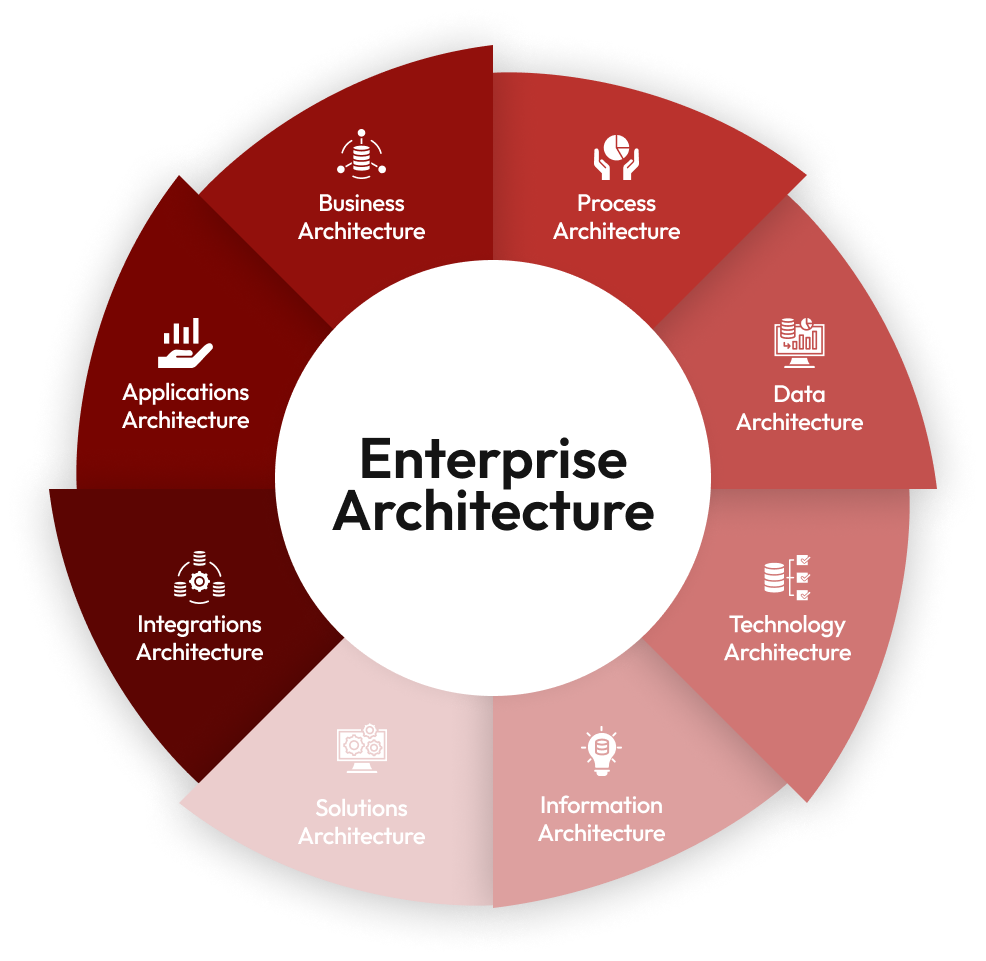 Gain a Competitive Advantage with EA
Enterprise architecture is a must-have for today's organizations. Understanding IT's role in supporting business operations, managing risk, and achieving regulatory compliance is just scratching the surface of EAs potential.
A well-defined enterprise architecture plan can provide a competitive advantage for your organization.
When you work with Sparkfish's EA development team, we work closely with you to understand your organization's unique needs and challenges. We will develop an Enterprise Architecture foundation tailored to your business.
Benefits of
Enterprise Architecture
Enterprise Architecture refers to the design and structure of a customized software system for an enterprise or large business.  It involves creating a plan and blueprint for the development of software that meets the specific needs of a particular organization.
Align with Business Objectives
Align your technology solutions with business goals to ensure IT investments support your overall strategy.
Enterprise Architecture provides a framework for decision-making by providing a holistic view of you business, enabling informed decisions about technology investments and projects.
Enterprise Architecture promotes flexibility and adaptability by providing a structured approach to managing change, making it easier to respond to new business requirements and conditions.
Reduce complexity by providing a unified view of your business, enabling simplification of systems and processes.
Identify redundant systems and processes, leading to cost savings through consolidation and optimization of resources.
Improved Interoperability
Enterprise Architecture promotes better integration between systems and applications, improving data sharing and reducing silos.