Data Managment for Insurance Carriers
Data is the lifeblood for any organization, especially insurance carriers. Improved business decision-making begins with data-driven insights. Insurance carriers often have rich data sets that are not easily accessible. At Sparkfish, we extract, transform, and store data in to empower Insurance carriers.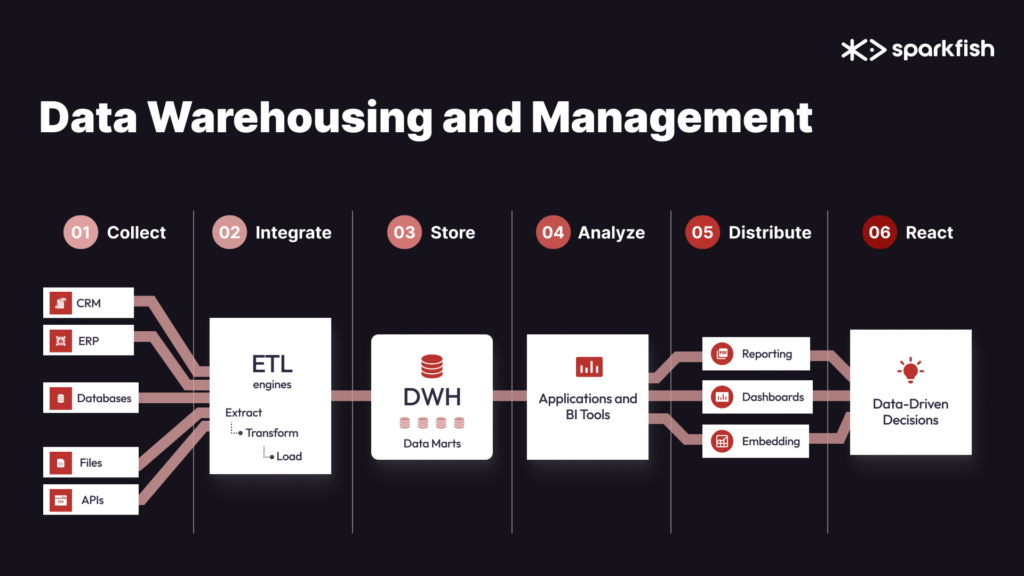 Centralized Data Warehouse for Disparate Data Sources
Insurance carriers often rely on critical data from disparate front-end and back-end systems.  This can make it difficult to harness all of their data for timely insights.  We create a centralized data warehouse by integrating all your various sources including:
Policy Admin Systems
Claim Systems
Compensation Systems
Finance Systems
ERPs
Vendors & Partner Systems
Our custom-built data management platforms allow you to harness your data in meaningful ways. Drill down to the smallest detail to understand the performance of new products or lines of business or get a snapshot of overall organizational health all in an instant. Understand your organizational risk, profitability, and competitiveness at any time, anywhere.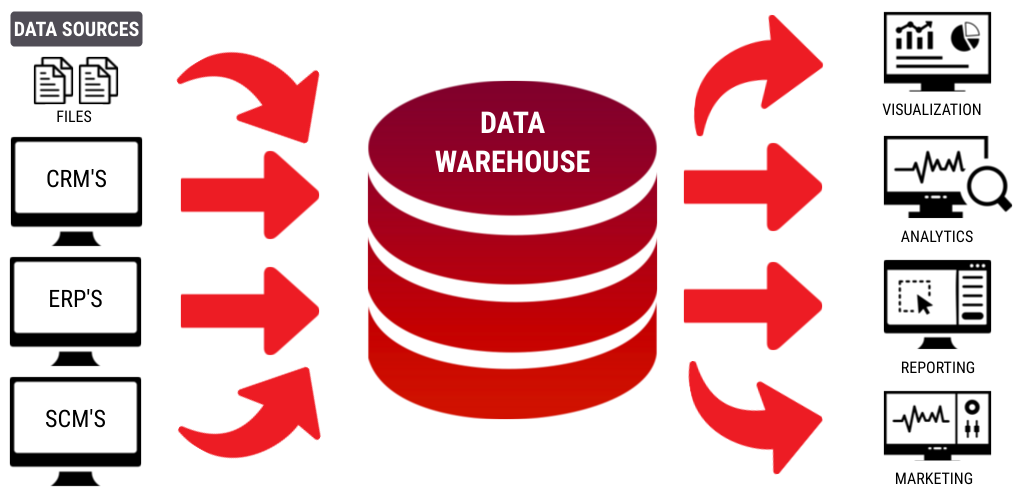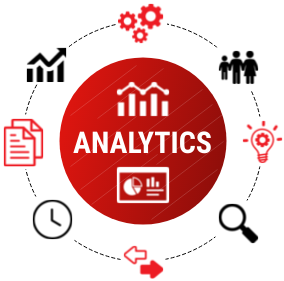 Automate Data Quality Management
How can you be sure the data you're using to make critical decisions is accurate? With Sparkfish's data management solutions, we build in data quality management monitoring that will flag suspected erroneous data for verification. This system helps Insurance carriers save time validating their data and gives them confidence their incoming data is accurate.
The right data for the right department at the right time
With a centralized data management system in place, you can provide each department across your organization with the data they need, and only the data they need. Easily control who has access to different data sets.
Along with your data warehouse, we will set up Business Intelligence (BI) tools to allow users to explore the data and build their own reports. We provide in-depth training for your team to understand how to use these tools.
Additionally, we provide ongoing Advanced Query Support for custom inquiries that might arise around risk audits, accounting operations, and more.
Trusted Database Administrator
As your database administrator, we will keep your database up and running smoothly 24/7.  Our goal is to provide a seamless flow of information throughout your organization considering both backend data structure and frontend accessibility for end-users.