Enterprise software solves some of the most critical business problems facing organizations of all sizes and industry verticals. These technologies are reshaping market competition as quality, performance, and the user experience that comes with enterprise software, determines an organization's competitive strength. Unlike large technology companies, capable of in-house software development, many small-to-medium sized businesses (SMB) and organizations outside of the tech industry struggle to find the right set of expertise for custom software development.
As these organizations engage custom software development companies, finding the right partner remains a challenge. In this blog, we will look at the key considerations in finding the best custom software development partner to execute your digital transformation journey.
But first, why is it important to partner with a high performance custom software development company?
But, Why Do I Need a Custom Software Partner?
Lack of in-house skills: Businesses continue to struggle to hire talent with proven skills and background – this is either due to the lack of available talent in the job market, or their own preference to no retain an in-house team of software experts as product development itself is not their core competency. Either way, external experts are required to fill the gaps and deliver end-to-end software development capabilities to their organization.
Need for digital transformation/MVP: A Minimum Viable Product is an early version of the product with core features to validate the business idea and capture end-user feedback early in the development stage. An MVP's purpose is to determine the level of interest in the marketplace for such a software product and to measure the success using predetermined criteria. The relevant set of skills found in a software development partner, such as Sparkfish, is required to develop a high quality digital product that precisely captures the essence of your business idea.
The Legacy Software Challenge: Legacy software systems suffer from high levels of software entropy – outdated technology, insufficient documentation on the design principles and architectural guidelines, high risk of business disruption in event of failed modernization efforts, and many others. Software development experts who truly understand the process of rewriting legacy code and digitalization of outdated IT systems are therefore sought to solve the legacy IT challenges.
Business-Focused Technology Solutions: It's not uncommon to realize that off-the-shelf software is built only to meet standardized business requirements and it often struggles to solve the unique workflow needs necessitated by individual businesses. In scenarios like these, it's prudent for organizations to work with external software development partners who are apt at understanding their unique business needs and are capable of developing a custom software solution to address these needs to propel the business forward.
Additional Values of a High Performance Software Development Company
Exciting opportunities exist for organizations that embrace the digital transformation journey. The reality however, is that 70% of digital transformation projects fail. One of the primary reasons is the lack of in-house software development expertise and partnerships that can swiftly help execute the modernization journey in the right direction. So what should you look for in vendors for high quality software development and legacy software modernization projects?
Here's a brief list of defining traits of a high performance software development partner:
Domain-Specific Expertise: Knowledge and experience developing software – web apps, mobile apps and platforms – specific to the industry vertical, security and compliance requirements, and the market landscape relevant to your organization.
Long Term Support and Partnership: Digital transformation, legacy code modernization, and custom software development require ongoing efforts. The right (external) software development partner would not only take your digital product to the finish line but, also extend management and maintenance support as your organization navigates through the digital transformation maturity stages. The long-term partnership extends to after-sales support and maintenance.
Experienced Experts, In-House: Many custom software development firms outsource their projects overseas to reduce the development cost and employ additional expertise predicated on demand. However, outsourcing agencies cannot always guarantee the quality, trust, control, and manageability of outsourced projects. A high performance custom software development firm will always engage its own battle tested experts, drawing from a wealth of industry experience in-house.
Value over Cost: Reputable custom software companies focus on product value instead of competing on price. A high quality product takes combined expertise and experiences across multiple technical domains and industrial sectors. In contrast, an outsourcing agency would promise to offer similar quality at a fraction of the price as they offload the development work to overseas workforce to reduce their operating expense.
Sparkfish Manifest Award: Sparkfish Recognized as a Top Performing Custom Software Development Firm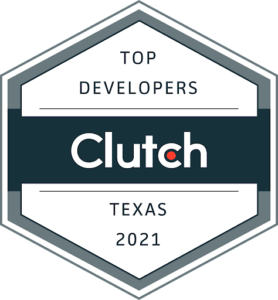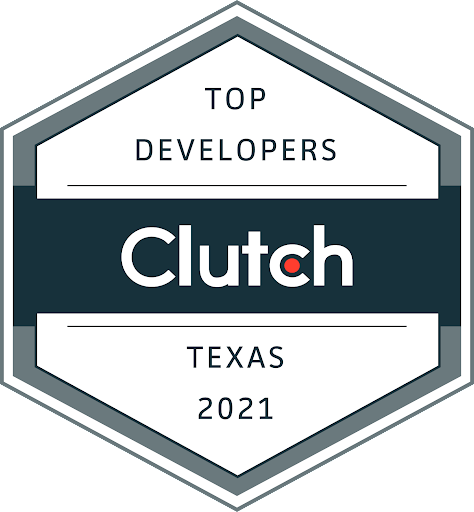 Sparkfish builds its strength on these values embodied from experience in successful digital transformation and consistent innovation for organizations of all sizes and industries. Sparkfish consistently ranks as the leading custom software development service provider in the Dallas/Texas region and has recently been recognized as a top performer by the market research firm Clutch.
Clutch today lists over 150,000 agencies, analyzes 36,000 client reviews and has conducted over 100 survey reports to identify the best technology solutions and service providers in the nation. The research firm delivers market insight to guide business organizations on purchase decisions with data-driven, neutral and holistic market research and analytics.
The Manifest award for Sparkfish recognizes the capabilities, expertise and proven industry experience in delivering high quality custom software development, legacy IT modernization and successful digital transformation projects we have concluded since our inception.
"Sparkfish provided highly skilled individuals who completed complex projects, which allowed us to hit the ground running" – EMR Software Development

"Sparkfish intently listened to our needs and produced a successful final product that matched our vision" – Mobile App Development

"Sparkfish goes to great lengths to find solutions to issues even if the solution is outside of their comfort zone" – Client Portal Development
Does Your Business Need Custom Software?
Need help with industry proven expertise to transform your business idea into an MVP product, or are you looking to modernize your legacy IT software systems?
Contact us today to get started on your successful digital transformation journey.