Solving Complex
Data

&

Software

Challenges
Simplifying
Custom Software Development
Our tightly integrated development teams specialize in overcoming technical hurdles, regulatory challenges, and other complex obstacles. By facilitating open communication and collaboration among stakeholders, our teams enable organizations to find the most direct route to solving problems efficiently.
Streamlined Communication
Our small teams approach ensures personalized attention and agile execution, allowing you to stay closely involved in your project's development. With direct access to our developers, you'll always know whom to contact whenever necessary.
Efficient Resource Allocation
In today's fast-paced business environment, solving complex problems requires a focused, strategic approach that leverages the strengths of a diverse team. We believe that having the right people in the right roles unlocks the innovative thinking needed to overcome obstacles with precision and agility.
Improved Data
Analytics & Insights
With well-structured and effectively managed data, reports can be as granular as required.  Design custom-tailored reports that provide the insights necessary to drive success.
Decisions are only as good as the data that informs them. Improved data quality and enhanced analytics reporting allow for better informed decisions. 
Remove information roadblocks to get real-time insights into your organization's performance and know where your business stands at any moment. 

"They feel like they're a part of my team instead of a company I've hired."
Learn More About Our Services
We provide software development services to organizations across various industries. 
We provide custom software development and data analytics insights to organizations across many different industries while specializing in the three below.
Their team has done a great job in all aspects of the project. They truly understand our vision.
EHR & EHR Software Development Services, Healthcare Data Analytics, & Healthcare Interoperability.
Technical Due Diligence, Data Analytics & Reporting, ERP Integrations & Custom ERP Development.
Compliance & Actuarial Reporting Support, Data Management & Warehousing, TPA Submission Structure, & Cashflow Modeling.
Projects We Have Worked On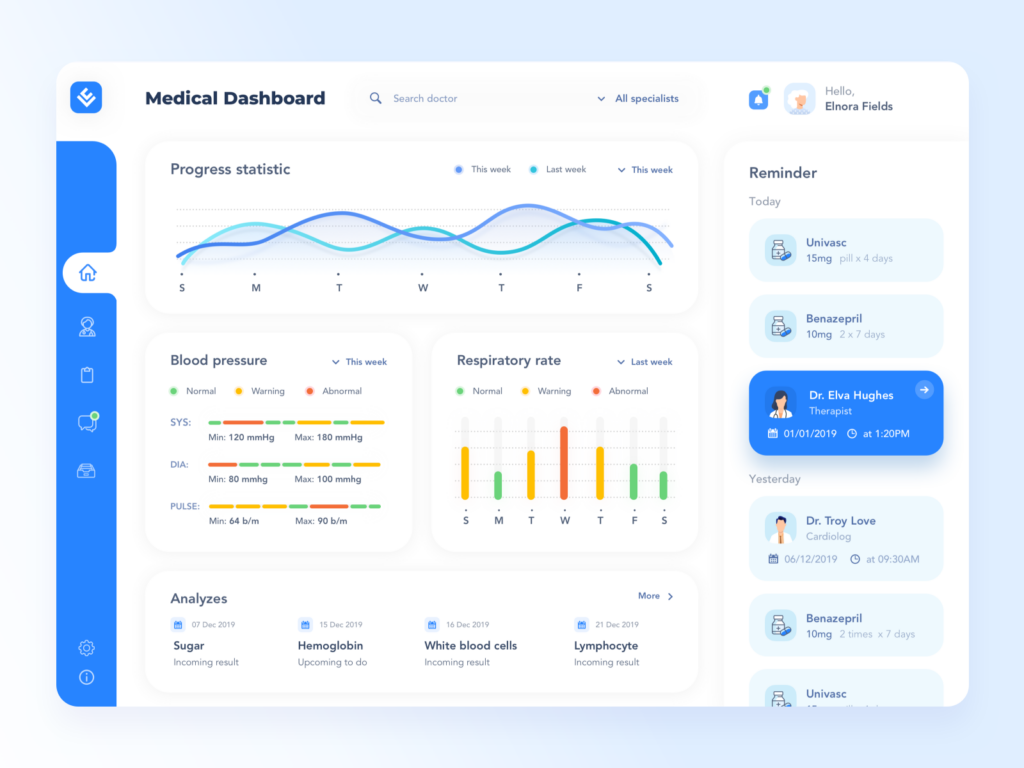 We helped a healthcare startup who provides SaaS based Electronic Health Records (EHR) software to ambulatory care specialty clinics reduce the cost of development and create a more scalable business model.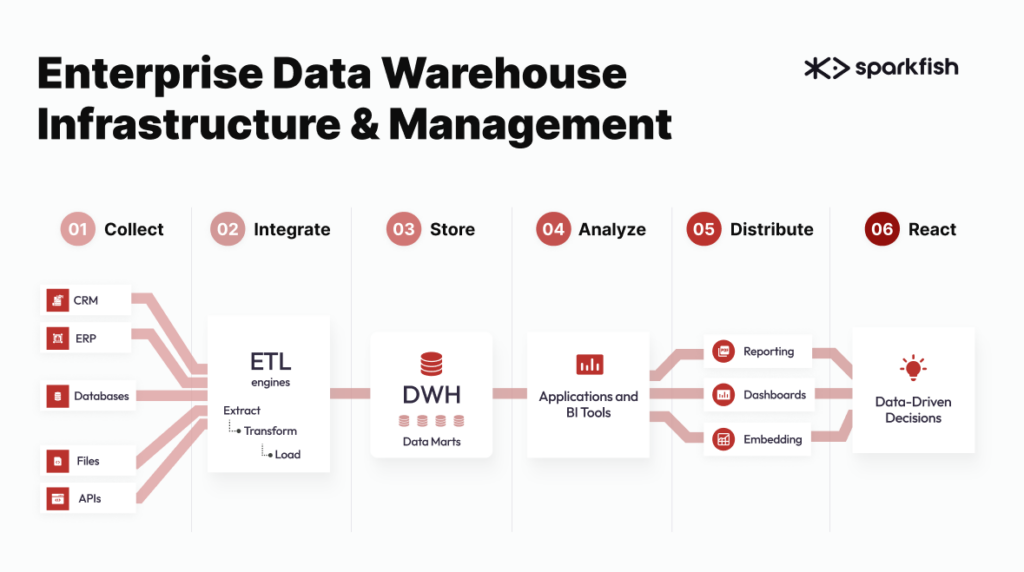 Enterprise Data Warehousing & Management
With data being consumed from hundreds of different sources, we worked with our client (an Insurance Carrier) to create a Data Warehouse that includes file verification and data integrity validation as part of the ETL process.  These new processes have allowed users a granular view of their data, dramatically improving their reporting, reducing their risk and increasing profits.
"They feel like they're a part of my team instead of a company I've hired."
"Their performance has been incredible both in terms of their communication and their technical ability."
"We're impressed by their clear and straightforward communication skills."
"Their team has done a great job in all aspects of the project. They truly understand our vision."
"They've always addressed our needs and concerns."
"They provided highly skilled individuals who completed complex projects, which allowed us to hit the ground running."
"They go to great lengths to find solutions to issues even if the solution is outside of their comfort zone."
"They've done everything they promised to do."
"They intently listened to our needs and produced a successful final product that matched our vision."
Through our fully integrated small-team approach, which we lovingly refer to as Pods, we provide a unique experience, clear communication and remove barriers to solving complex problems.
Our small team approach travels light and moves fast.  Avoid bureaucratic headaches and create a streamlined process with Sparkfish.
It's not about how many people you have, it's about having the right people. We deploy our teams to include the right experts for each project. 
Smaller teams lead to better communication between the team and you. Stay up to date on your project's status and always know who to contact.